My early photographic influences were informed by the prominence of black and white photography of the day. It was widely believed that only black & white photography held any real value in fine art circles. Yet my dual background in photography and fine art began at Art School, where I was exposed to a fairly eclectic set of influences. And although the power of black and white imagery was seductive and appealing, I always felt a desire to somehow create my own colour palette. Rather than convey "colour" through the exploration of traditional colour photography, I found myself incrementally drawn to the expression of colour, through what was to become the "template" of black and white printing. And when I had exhausted all possibilities in traditional black & white darkroom techniques, bridging through toning, then multi-toning,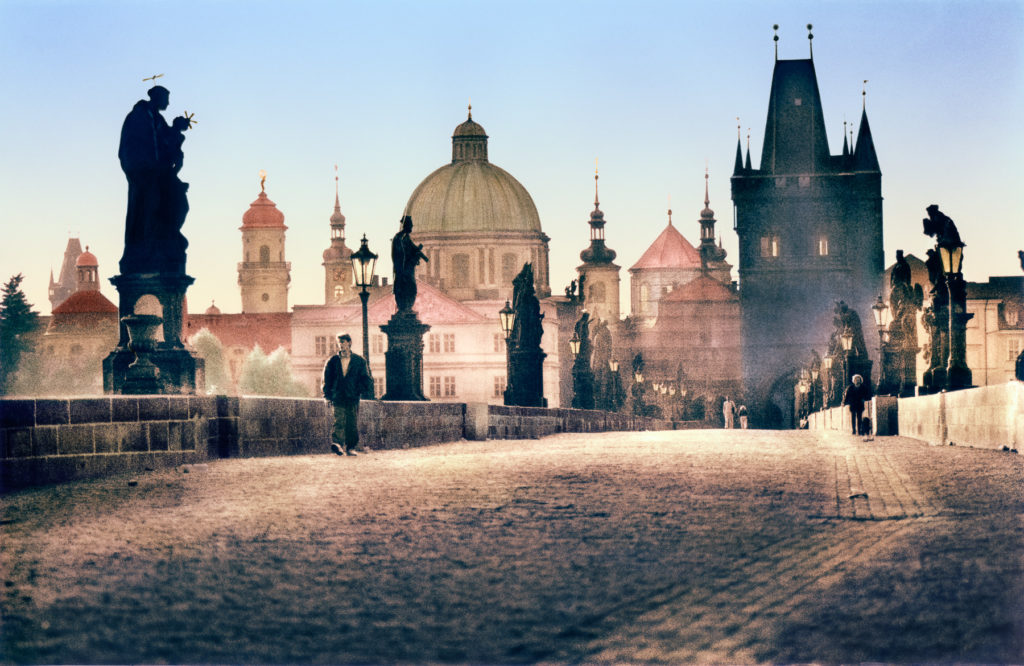 finally I came out and simply decided to hand-paint my black & white photographs. No longer constrained by limitations of chemical toners, I felt a true freedom to create the colours that I held in my imagination.
The images contained in this series belong to a period just prior to the digital revolution, which completely up-ended the entire photographic process, as we knew it.
---
The Hand-coloring Process
By beginning with a Black & White negative and printing in the darkroom, the images underwent a series of preparation stages for hand colouring. Due to the nature of the process of applying of hand-colouring inks to a black and white print, there was absolutely no room for error. Sometimes happy accidents happened, and I was always willing to welcome happenstance and serendipity, whenever it arose.
---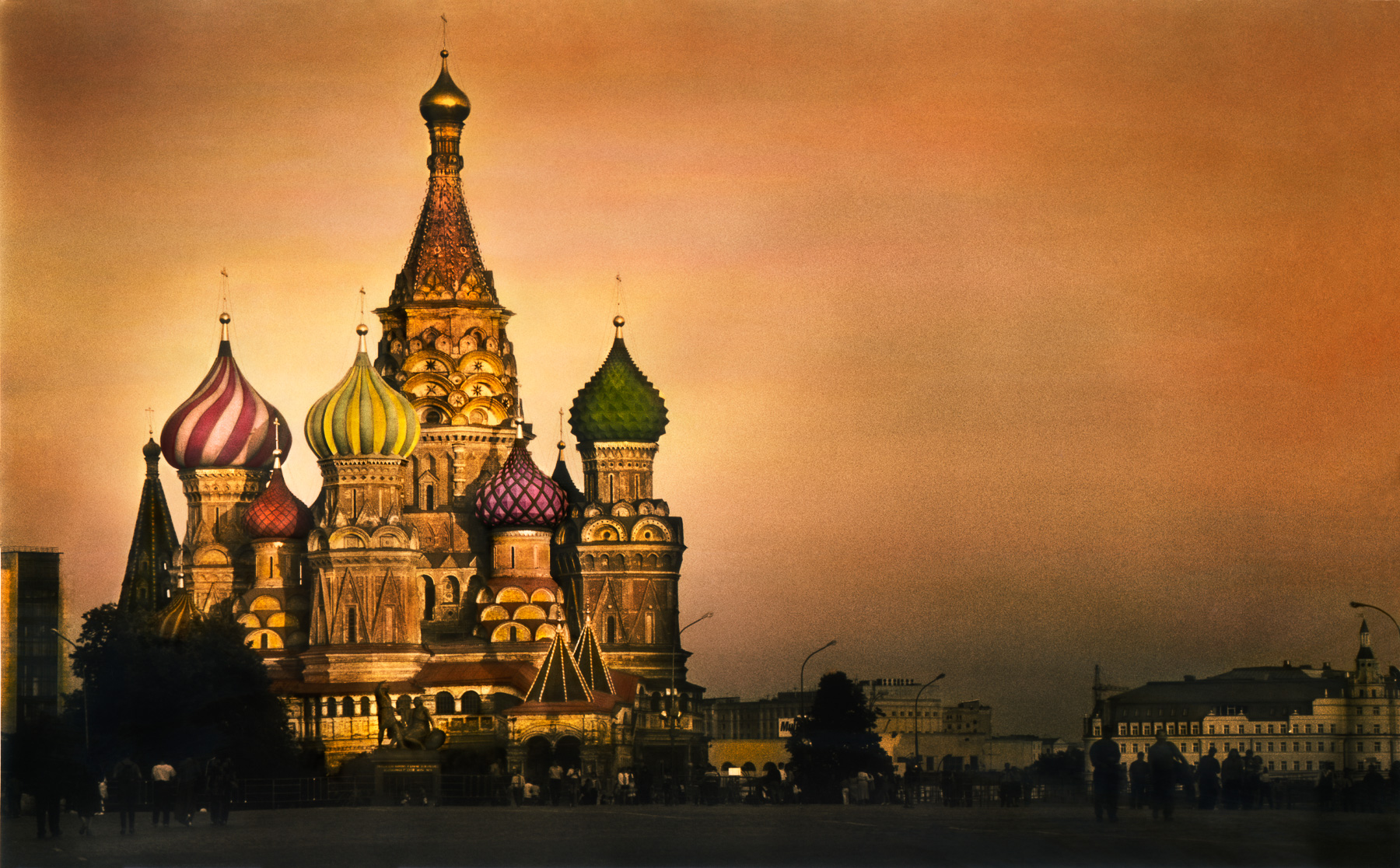 Sunset over the Kremlin, Moscow.
---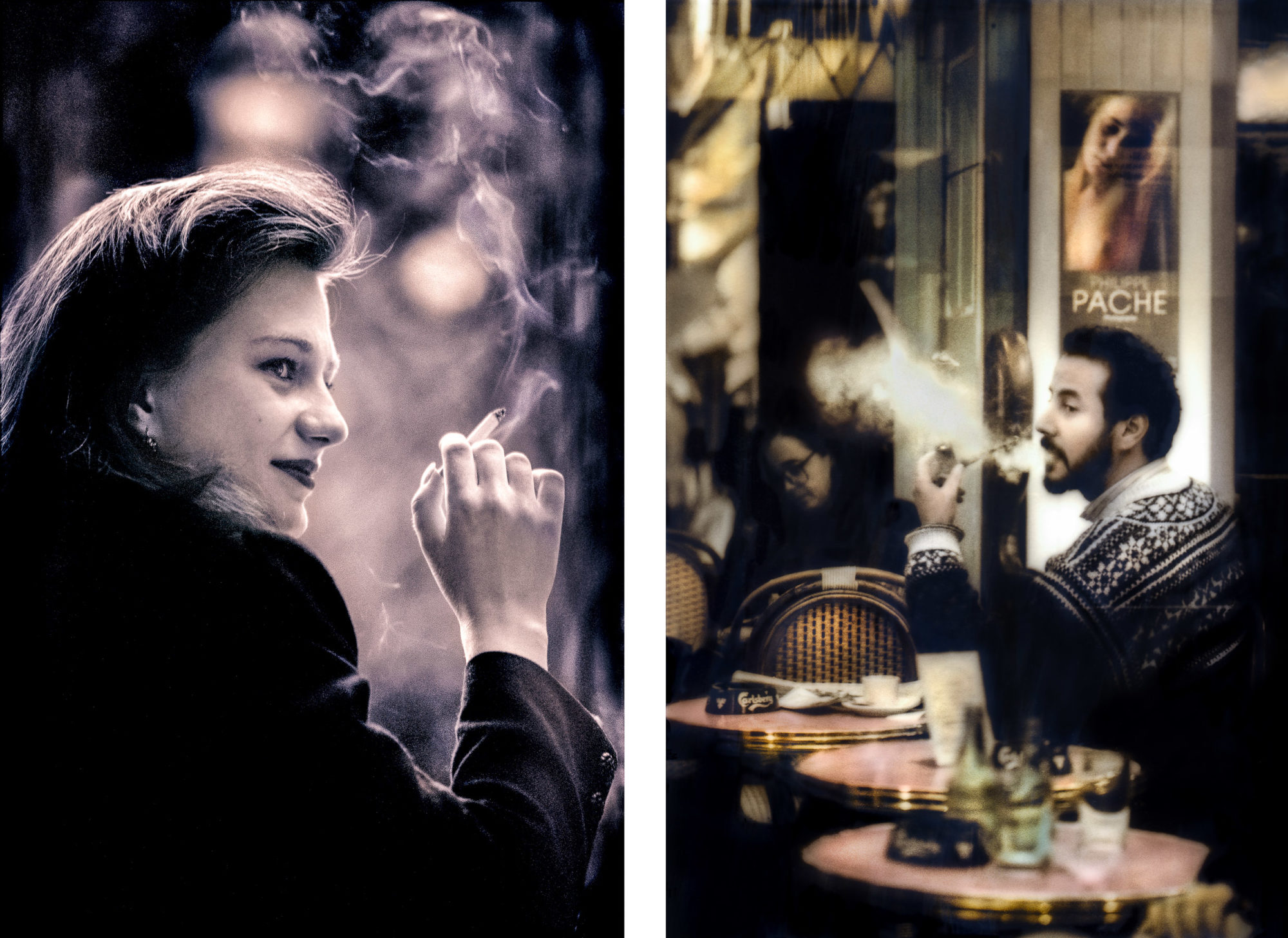 Russian woman in a cafe in Gorky
Paris Cafe at night, Montparnasse